Wavertree Apartments Photo Tour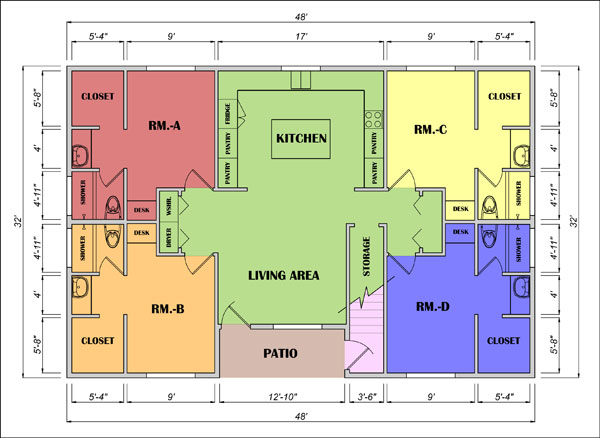 All units in Wavertree Apartments consist of a common area shared between 4 private bedrooms. The common area includes a large living space and kitchen area. Each bedroom is leased individually and includes a walk-in closet, private bathroom, desk area, and a large vanity area with sink. All units are unfurnished, besides a chest of drawers in the closet of each bedroom.
Wavertree Apartments are only 4 Bedroom 4 Bath - We DO NOT have studios, one/two/three bedroom.
Situated in a quiet neighborhood close to campus and downtown
Spacious Kitchens, Living Rooms and Bedrooms
Fully-equipped Kitchens including: full size refrigerator/freezer, gas oven, dishwasher and microwave
4 Individual kitchen pantries
Additional Storage Closets
Upstairs units include balconies and vaulted ceilings
Key Coded entries with individually keyed Bedrooms
Private bathroom with full size tub/shower in every bedroom
Bedrooms include a walk-in closet with a chest of drawers
Built-in desk/study areas
Roommate matching available
Safe, well-lit parking lots for permitted residents
Picnic Tables
Bicycle Storage Racks
Abundant shade trees and native plants
24/7 Emergency Maintenance
NO PETS ALLOWED